Got My Eye On (3)
I saw a post over at
Mailbox Monday
that was encouraging readers to share their best finds of the week via their
Books That Caught Our Eye
posts. I love, love, love that idea so this is my warped version of it.
Here are the books I've added to my wishlist with credit to my enablers :)
Spidermilk by Konrad Hartmann
Eddie Stover, private eye, lives in a future where artificial humans called LifeMates serve consumers as a purchasable commodity. When Stover takes a wandering daughter case, the search for the missing woman plunges him into a world of hijacked LifeMates, psychedelic milk, and a bizarre spider-worshiping cult. As the thrall of his old addictions and the enticements of the woman he promised to protect threaten to consume him, Stover is faced with the realization that he cannot escape the choice love forces him to make. (M/F, F/F)
↞
I don't know where Bob finds these weird ass titles but I'm just thankful he does!
When A Marquess Loves A Woman by Vivienne Lorret
As a young, penniless gentleman, Maxwell Harwick knew he had little to offer Juliet White—the most beautiful debutante of the season—except his love, and one thoroughly scandalous kiss. But when they were discovered in a compromising position, a nearly ruined Juliet fled into the arms of a rich, older lord... taking Max's heart with her.
Now a widow, Lady Juliet Granworth intends to use the fortune she inherited from her odious husband to build a new life in London. Five years have passed, but she's never forgotten Max… or his soul-searing kiss. Yet it's clear the newly-minted Marquess of Thayne has not forgiven her—after all, the infuriating man can barely stand the sight of her. But Juliet has endured far too much to give up without a fight and if it's a battle of wills he wants, it's a battle he'll get.
He hates her for breaking his heart. She detests him for destroying her future. But beneath all the loathing simmers an intoxicating passion that neither can ignore… and the harder they resist, the harder they will inevitably fall.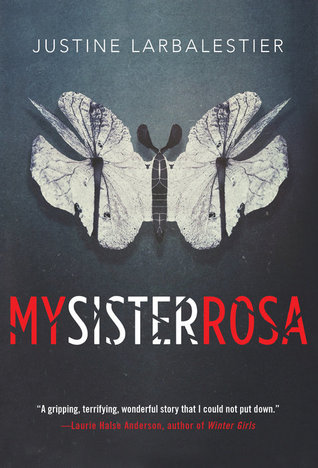 My Sister Rosa by Justine Larbalestier
What if the most terrifying person you know is your ten-year-old sister?
Seventeen-year-old Aussie Che Taylor loves his younger sister, Rosa. But he's also certain that she's a diagnosable psychopath—clinically, threateningly, dangerously. Recently Rosa has been making trouble, hurting things. Che is the only one who knows; he's the only one his sister trusts. Rosa is smart, talented, pretty, and very good at hiding what she is and the violence she's capable of.
Their parents, whose business takes the family from place to place, brush off the warning signs as Rosa's "acting out." Now that they have moved again—from Bangkok to New York City—their new hometown provides far too many opportunities for Rosa to play her increasingly complex and disturbing games. Alone, Che must balance his desire to protect Rosa from the world with the desperate need to protect the world from her.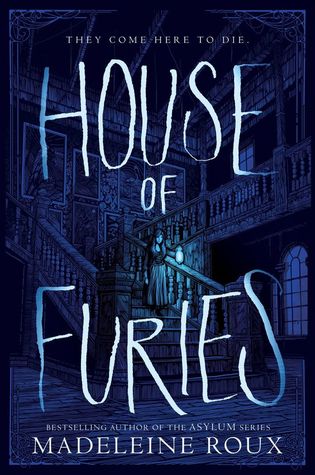 House of Furies by Madeleine Roux
Complete with photo illustrations and eerie black-and-white art, this all-new gothic horror series from the New York Times bestselling author of Asylum tells the story of teenager Louisa Ditton, who finds employment as a maid at a boarding house in Northern England—only to discover that the owner is executing his own brand of dark justice on the guests.
After escaping a harsh school where punishment was the lesson of the day, Louisa Ditton is thrilled to find employment as a maid at a boarding house. But soon after her arrival at Coldthistle House, Louisa begins to realize that the house's mysterious owner, Mr. Morningside, is providing much more than lodging for his guests. Far from a place of rest, the house is a place of judgment, and Mr. Morningside and his staff are meant to execute their own justice on those who are past being saved.
Louisa begins to fear for a young man named Lee who is not like the other guests. He is charismatic and kind, and Louisa knows that it may be up to her to save him from an untimely judgment. But in this house of distortions and lies, how can Louisa be sure whom to trust?
~~~~~~~~~~~~~~~~~~~~~~~~~~~~~~~~~~~~~
Thanks everyone! I am so excited to see what this week will bring.
What did you find on your blog perusals this week?