Boy Meets Boy by David Levithan (audio review)
This is a lovely little confection of a book about friendship and high school loves. It does have a little angst but the main character Paul is such an effervescent fellow that it goes down easy instead of dragging the book down.
When it starts, I have to admit I found it all a little strange. Like alternate universe level of strange. There were kids meeting up, playing instruments, singing and dancing in a bookstore. A bookstore. At first I thought I had misheard and rewound. Nope, it was a bookstore that they basically used as a club.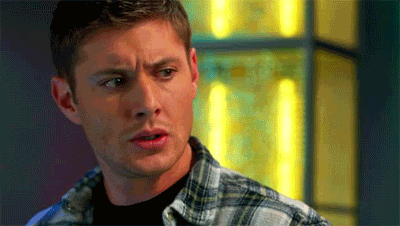 Also, Paul's high school and town were basically in their own little bubble where everyone was exceptionally tolerant and accepting of everyone, be they gay, straight, trans or bi. I found this a sweet fantasy but terribly unrealistic. My kids just finished up high school and I'm sorry to be the one to break the sad news to you but kids are still mean. And so are adults, for that matter. But kitties, well, kitties are the meanest.
Just don't drop your Skittles people.
Anyway, once I got past all that, I found the book a fairly realistic picture of growing up and struggling with friends and the mess and bliss that new relationships bring along with them. The story is told through Paul's eyes and he is a joy to read. He's upbeat and popular and has been openly gay since kindergarten. When he first sees new kid Noah, he is smitten. He is in insta-LOVE. I'll give him a pass only because he's still a kid and it is cute when you're a sophomore in high school and everything is so dramatic. His intense feelings for Noah scare him and he does not want to screw it up. I'll leave it up to you to guess what happens next because I'm not a book ruiner. At least not today.
This book is about much more than his feelings for Noah and I enjoyed that about it most. Paul is struggling with childhood friendships that are changing and evolving. Through it all he remains caring and thoughtful and I never felt the urge to spank his fictional bum. Despite the unreal feel of his town, the rest of the story seemed natural and realistic.
I listened to this book as a full cast audiobook. The actors who voiced Paul and Joanie were spot on and sounded the right age but unfortunately some of the other voices (mostly Kyle & Noah) came across as extremely stilted and forced and threw me out of the story more times than I care to recall. And although all of the mom's in the story were voiced by different women, they all managed to sound exactly the same to me. They were super perky. Even Kyle's not-so-thrilled mom sounded like a slightly more subdued version of the others. Ah well, at least these kids had mothers. Most of the kids in YA books seem to raise themselves because their parents died in some tragedy and I always find that unbelievable.
This is a happy little book that will leave you feeling not at all sorry that you read it. It's not memorable enough for five stars but I'd give it at least a four, maybe even a 4.5.
View all my reviews