TTT: Top 9 Things On My Reading Wishlist
Today's Top Ten Tuesday is brought to you by
The Broke and the Bookish. The prompt:Top Ten Nine Things On Our Reading Wishlist. These are the things I most want when I'm book browsing but I rarely find them. Please keep in mind, I'm a little strange.
Click on any cover to be whisked away to my review either here or at Goodreads, if there is one.
Dog & Cat Characters (not just props!)

Give them a POV. They have lots to say! Some of it much more important than the words coming from most humans!


I am so sick of billionaires and successful people. I want to read about some struggle! Give me more every day characters like Hap & Leonard and make them funny while you're at it. Not everyone grows up to be rich and famous!
Monsterporn (that's well written)
Yes, I know I ask for the impossible but I want it. I will pay good money for it! Somebody PLEASE write it or I may have to break down and do it myself!
A thriller won't do. I want something that makes me get up and make sure all of my windows are closed and the doors are locked and the big crazy dog is right by my side. These two books here gave me nightmares for weeks. I want more of them!
Unconventional and/or Nutzo Characters

Come on, they just don't make 'em like this anymore. I truly miss those step-backs. This one mesmerized me for hours when I was a kid.


And speaking of covers . . .
I know I am totally un-PC but I am sick and tired of pretty dresses and headless dudes on romance novels. Bring back all the step-backs, the flowing locks, the clean-shaven faces and The Topaz Man! I really miss him.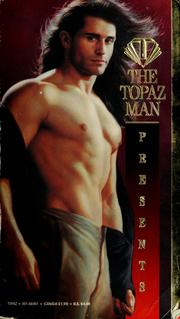 The covers nowadays are so blah and un-fun. When do you ever see a cougar just photobombing a new release from a big publisher?
Well, there's my wishlist. What's yours look like?