Threshold by Jordan L. Hawk
Monsters, romance, humor what more could I want? Maybe a better narrator . . .
Threshold
by Jordan L. Hawk, Narrated by Julian G. Simmons
M/M Romantic Horror Fiction
Book #2 Whyborne & Griffin
Audiobook Released November 2013, 7+ Hours
Amazon ♦ Goodreads
Introverted scholar Percival Endicott Whyborne wants nothing more than to live quietly with his lover, ex-Pinkerton detective Griffin Flaherty. Unfortunately, Whyborne's railroad tycoon father has other ideas, namely hiring Griffin to investigate mysterious events at a coal mine.
Whyborne, Griffin, and their friend Christine travel to Threshold Mountain, a place of dark legend even before the mine burrowed into its heart. A contingent of Pinkertons—including Griffin's ex-lover Elliot—already guard the mine. But Griffin knows better than anyone just how unprepared the detectives are to face the otherworldly forces threatening them.
Soon, Whyborne and Griffin are on the trail of mysterious disappearances, deadly accidents, and whispered secrets. Is Elliot an ally, or does he only want to rekindle his relationship with Griffin? And if so, how can Whyborne possibly hope to compete with the stunningly handsome Pinkerton—especially when Griffin is hiding secrets about his past?
For in a town where friends become enemies and horror lurks behind a human mask, Whyborne can't afford to trust anything—including his own heart.
My Thoughts
4 1/2 Evil Patrick's
I listened to this book on audio and the narrator is not my favorite. I wasn't thrilled with his performance in "Widdershins" and it was pretty much the same deal here. He simply has no oomph to his voice, there is very little to no emotion behind any of the words and I'm a reader who needs the oomph. I don't enjoy having a story "read" to me. I need a performance. And it's all about me, right? Anyway, this story is good enough for me to mostly ignore the sometimes awkward/sometimes stilted delivery and the lack of tone change in most of the character voices. Christine is done right though so that's awesome.
This time lovebirds Griffin and Whyborne and their colleague Christine are investigating strange goings-on at a coal mine. There's some humor, dastardly humans, some spicy love making, ancient monsters with pincers and surgical skills (yes! Gross but, yes, I loved it!). What more could I want in a story? Nothing, I tell you. Ok, maybe a little angst but that's here too as the pair have their first real fight, face some insecurities and kiss and make up.
If you don't like horror though you will need to skim and think of this during the scary bits.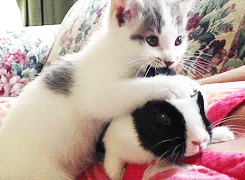 This is book #2 in the series and I most definitely recommend reading them in order so you can watch the main couple fall in love and solve their first really weird case in Widdershins. I don't follow many series because I'm too lazy to keep track of them but this is one that calls to me. I may read the rest in paper format though unless I hear that the narration gets a whole hell of a lot better . . .
Get yourself caught up:
#1
#1.5
A Bit About the Author
Jordan L. Hawk grew up in North Carolina and forgot to ever leave. Childhood tales of mountain ghosts and mysterious creatures gave her a life-long love of things that go bump in the night. When she isn't writing, she brews her own beer and tries to keep her cats from destroying the house. Her best-selling Whyborne & Griffin series (beginning with Widdershins) can be found in print, ebook, and audiobook at Amazon and other online retailers.
Visit Jordan L. Hawk's website
here.